Bridging Taiwan with the latest trends in ASEAN
2018-04-19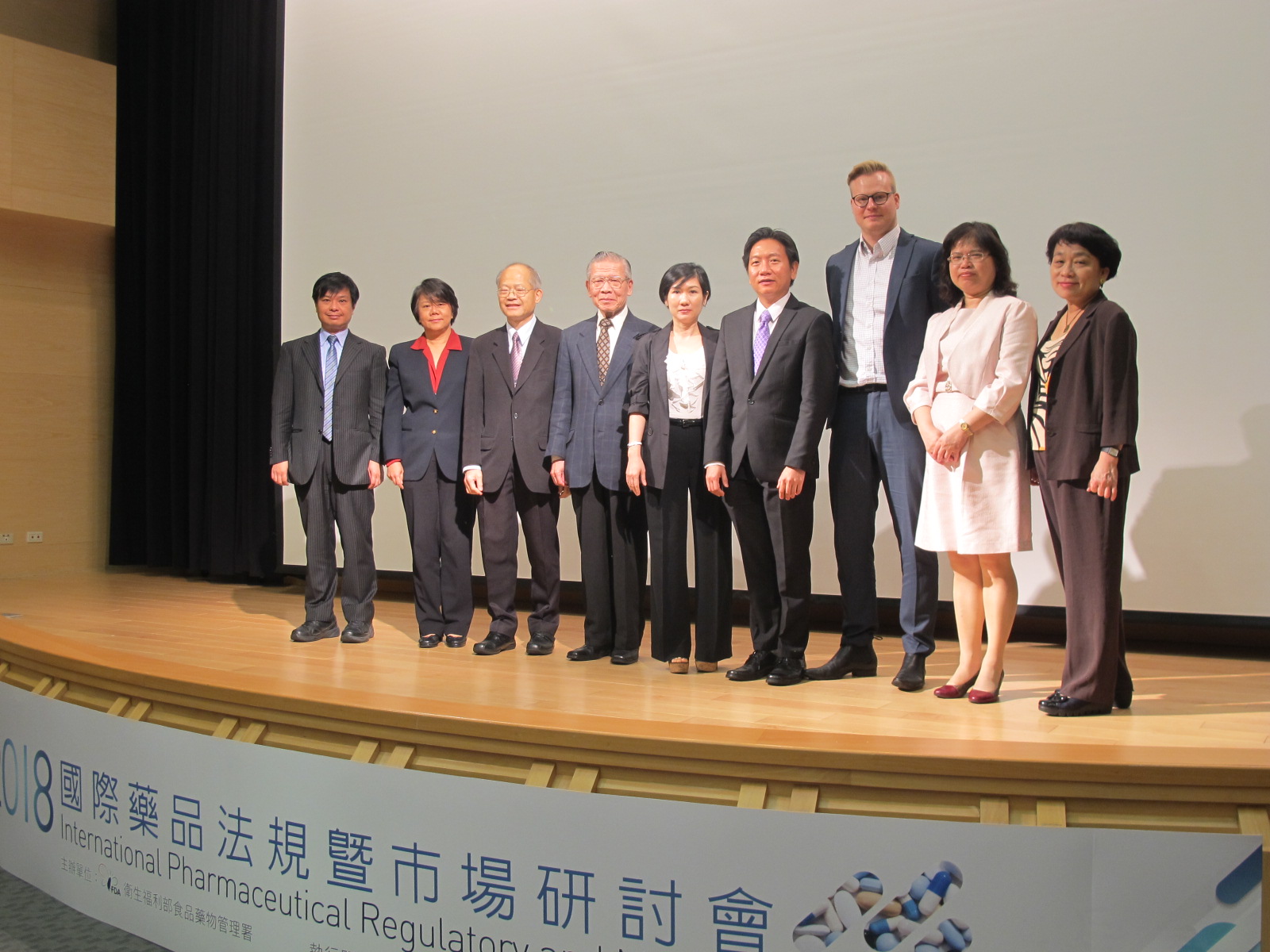 "2018 International Pharmaceutical Regulations and Market Workshop" is held on April 2, 2018. The workshop aimed to bring the latest regulation know-how and market opportunities to the domestic industry so they could further expand overseas markets. The workshop featured popular topics presented by field experts from Southeast Asia and the US, including:

Dr. Noppadon Adjimatera is the Deputy President of Thai Self-Medication Industry Association, and the Director of ASEAN & Japan/Korea Regulatory and Medical Affairs (Healthcare & Pediatric Nutrition), Reckitt Benckiser (Thailand Office). He explained the current status of ASEAN market, the evolving management trends, recent development of pharmaceutical regulatory harmonization, and local-specific regulations.

Mr. Michael Hofer, Senior Manager, Digital Marketing for DKSH Northeast Asia, presented the "Market Entry Strategies for ASEAN", sharing common market entry strategies depending on current footprint, portfolio, and channel as well as key pitfall and success factors for entering an overseas market. The knowledge provided was based on DKSH's years of market expansion service experience in Asia in hope to help Taiwan's pharmaceutical companies to successfully sell their high-quality products to oversea markets.

Dr. Barbara DINH THI, Chief of Representative Office, Pierre Fabre S.A in Ho Chi Minh City, spoke about the attractiveness of ASEAN pharmaceutical market through cooperation and business opportunities in Vietnam. She covers the insurance schemes, latest medicine registry system, medical tender rules, business establishment requirements and partnership opportunities. She reminded the audience specific pitfalls in certain process of market entry and how to respond to it.

Supported by many successful NDA and ANDA development experiences, Dr. Jade Ly, shared "Product Development Strategy for a Successful Submission - How to Communicate with Regulation Authority" using many case studies in the US. She encouraged local companies to leverage on various Guidance, the controlled correspondence services provided by FDA, and consultations to prepare necessary documents along the process of product development and speed up the submission process.

The workshop on April 2 was very successful. More than 150 participants joined the workshop, and business representatives actively raised questions during the discussion panel session. Many participants expressed their appreciation to TFDA and PITDC for the pragmatic experience shared by the speakers.

About PITDC
PITDC serves as a bridge among government, industry, academic, and research sectors. PITDC is a non-profit organization established in 1993 by the Industrial Development Bureau, the Ministry of Economic Affairs, Taiwan. The mission is to integrate and promote the overall pharmaceutical industrial performance, to support the industry in short- and long-term development, and to achieve the goal of globalization.

About Thai Self Medication Industry Association
Thai Self Medication Industry Association (TSMIA) was established in 2009. TSMIA aims to support and promote the health industry in non-prescription medicines (OTC), herbal/ traditional medicine and health supplements in Thailand.

About Pierre Fabre Laboratories
The third-largest French pharmaceutical laboratory, Pierre Fabre Laboratories are specialized in pharmaceuticals, health and dermo-cosmetics. It has set up offices in 47 countries and exported its products to more than 130 countries.

About DKSH
DKSH is the leading Market Expansion Services provider with a focus on Asia. As the term "Market Expansion Services" suggests, DKSH helps other companies and brands to grow their business in new or existing markets. Publicly listed on the SIX Swiss Exchange since 2012, DKSH is a global company headquartered in Zurich. With 825 business locations in 37 countries – 800 of them in Asia – and 31,970 specialized staff, DKSH generated net sales of CHF 11.0 billion in 2017. DKSH was founded in 1865. With strong Swiss heritage, the company has a long tradition of doing business in and with Asia and is deeply rooted in communities and businesses across Asia Pacific.